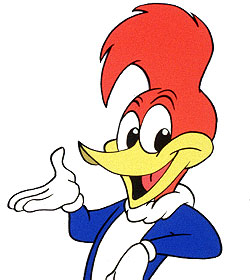 We live in a forest so we have woodpeckers. LOTS of woodpeckers. We have downy ones, hairy ones and pileated ones. They love our suet, and they love to drill on our house. We try to maintain peaceful coexistence with them because they do eat a lot of bugs.
This has apparently inspired our parakeet. This is what she did to the roll of paper towels on our holder.
And this is the look of NO SHAME.
I am not a woodpecker, but I play one when they're not paying attention!